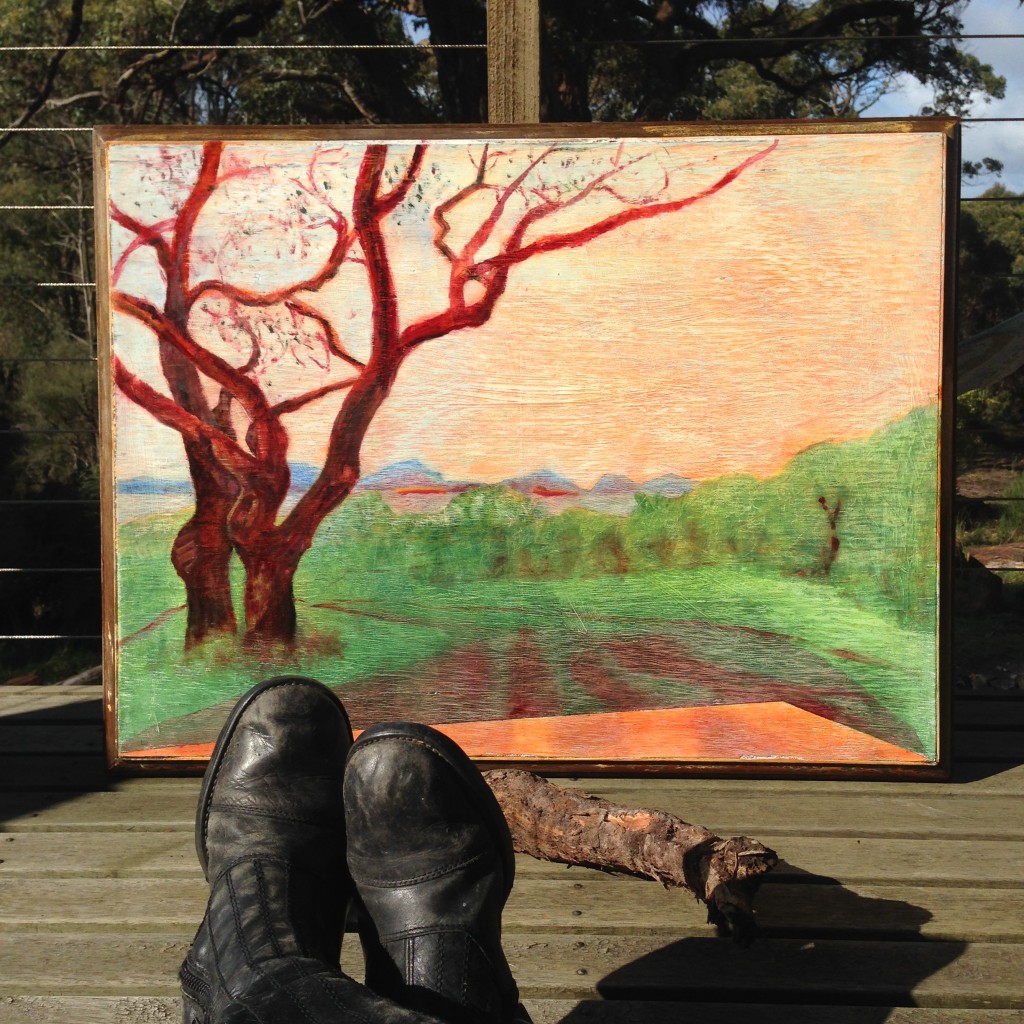 I have just submitted my painting entitled Homage to the Cliftons Art Prize 2015- fingers crossed this work gets in - I am really pleased with it.
An upcycled honours board has been weathered outdoors, sanded, gessoed and painted in oils (and shellac). 
Working using yellow, red and blue (and shellac), I have created a beautiful, vibrant landscape. As the work has advanced the surface has been progressively polished, painted and wiped to reveal its original textures.
This work can be hung but looks great leaning against a wall (it is very heavy).
Below are some snapshots of the work in progress.
Cliftons Art Prize 2015 – Homage