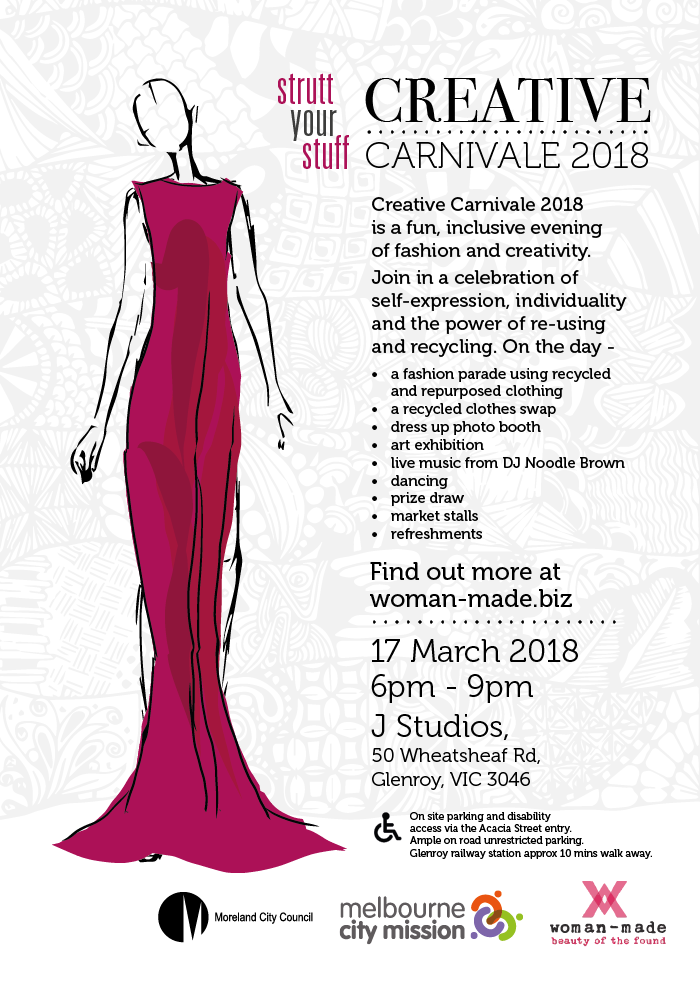 Saturday 17 March 6pm-9pm
J Studios, 50 Wheatsheaf Rd, Glenroy.
A family friendly free event.
Creative Carnivale 2018, presented by Strutt Your Stuff, is an opportunity to enjoy an evening out and connect with other people. There's something for everyone, with a range of activities on offer for all interests and abilities.
Taking place in Glenroy in the City of Moreland. Great fun activities and light refreshments. Creative Carnivale is an alcohol-free and halal event.
Come along and join in the fun. 
Plus, you may be interested in?
• Being a model in the fashion parade
• Exhibiting your art work
• Joining our planning group
• Helping out at the event
• Donating something for our prize draw
• Having a stall at the event
We'd love to hear from you! Please contact Angela on 0431 451 768 or email Sheena.
Have a look at last year's Strutt Your Stuff - we had a lot of fun!